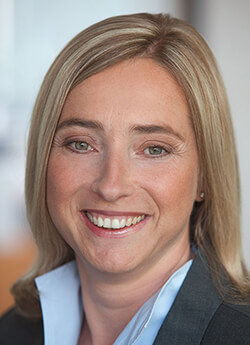 has a diploma in chemistry with focus on organic, technical chemistry and solid state analytics. She received her PhD for research in material sciences on photochromic molecular solids. She is German patent attorney and European patent & trademark attorney.
Her professional activities include work as an in-house patent professional in a major generic company in Germany. Tanja worked for a law office focussing on medical engineering and food chemistry. She founded a consulting company specialized in planning of experiments for oppositions or nullity suits within the pharmaceutical area and is proprietress of a law office.
Her personal specialization includes strategic counselling in intellectual property rights, patenting of technologies, oppositions, opinions concerning validity and infringement of intellectual property rights, counseling in connection with or to avoid infringement of intellectual property rights and counseling installation of patent divisions in medium-size businesses.
areas of expertise
chemistry, organic chemistry, construction chemistry, polymorphy, silicon-chemistry, inorganic chemistry, reprocessing and recycling of semimetals and precious metals
pharmacy, food chemistry
drafting of patent applications in the areas of chemistry, pharmacy and medical engineering, especially interventional medical engineering
opposition, appeal and examination proceedings before the German Patent and Trade Mark Office, the German Federal Patent Court and the European Patent Office
infringement or invalidity proceedings and freedom to operate analysis
supervision of foreign patent grant proceedings
strategic counselling in intellectual property rights